If you are looking for best place to keep your laundry this is for you the  best room for your laundry. we figure it out that laundry should be near to living house. but it doesn't mean you should assign full room we have to specific a particular area so you can easily do multi tasking work very easily.
So what comes in your mind should we buy mini kuppet washer to save the space to help out with all your question we made a list of  best room for laundry that will gone solve all your problem and with reason you will under stand that where should you install your washing machine.
List Of Best Room For Your Laundry!
1. Off The Bedroom Laundry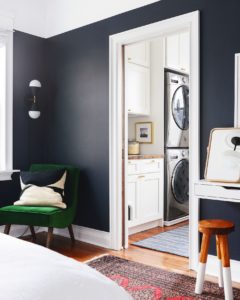 Off the bedroom laundry is an amazing idea because its easy to collect whole the dirt clothes and wash it its very beneficial for making your clothing task easy. there are also limitation to install near the master bed room first thing first noise, and you can do multi tasking work. Moreover the laundry room will not be a open area to soak the clothes.
2. In The Kitchen Laundry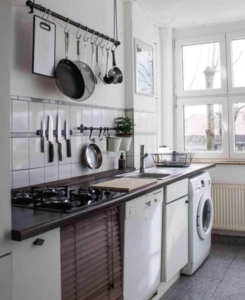 In the kitchen laundry is very important for those home where there is less space to provide it's not possible to provide special room to laundry. so we can use our washing machine in kitchen it enable the multi tasking you can cook as well as wash clothes side by side easily and there are lot of machine out there in market which easily fits in kitchen. we mentioned the advantages there are also limitation machines make lot of noise and when ever any guest watch laundry in machine it look annoying.
3. In The Bathroom Itself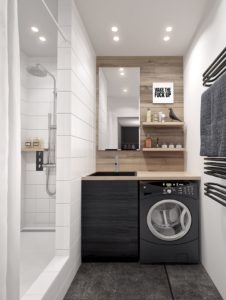 Having laundry in bathroom is a amazing idea side by side you can do different stuff like makeup or bath etc. the plus point we have both hot and cold water facility in bathroom so we can wash our clothes better in bathroom with hot water in winter season near the washroom make the work lot easier and faster. but there is limitation that when ever any guest use washroom and saw laundry its bit annoying.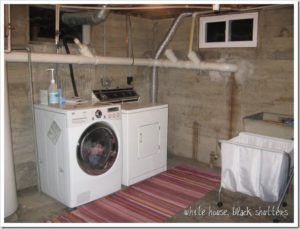 Some people have basement with dark mode, diggy and many more but this could be a best idea for laundry just simple what you need to do is light up basement and add some shelves if already than clean it and good to go as well as no one would come to know there is basement laundry but negative point is to soak the clothes we will have come up stair than we can proceed. and no multi tasking possible and if no water drainage have to invest money to make it work.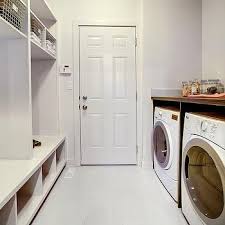 Mud room is a place to keep all over household items like shoes, kids material etc. which is a place where we can also think of installing a laundry. this room is specially made to look more cool living room. so as we all know mud room already has water supply so we can easily install washing machine there so the limitation is it become eyesore if we take out cloth for soaking on wire of outdoor or even roof , from mud room if we continue do for 4 to 5 time i will make watching person angry.
There are lot of problems when it comes to deciding the place for laundry weather we should setup in kitchen or garage etc. These 3 points must kept in mind when it comes to deciding the place.
Utility: Here utility means the availability of every thing like water, electricity and many more.
Enough space: There should be enough space to put dryer of washer easily and there should be enough space to keep clothes and putting washing chemicals.
Convenient: The washing space should be convenient if you are multi talented in doing house hold work, like one side you cook and other side you wash clothes than it should be near to kitchen.
We are just warping up with our cool idea to set up laundry in the room just keep these major points in mind before setting it up here are some cool history about laundry.